My beautiful bride and I were celebrating our first weekend without kids in almost three months by taking Saturday and doing some leisurely shopping.  We strolled around looking for a new fireplace, some clothes, and other odds and ends, but what we had not anticipated buying was a new way to make tea.  That all changed when we saw a new shop, Teavana, in the Rockingham Mall in Salem, New Hampshire.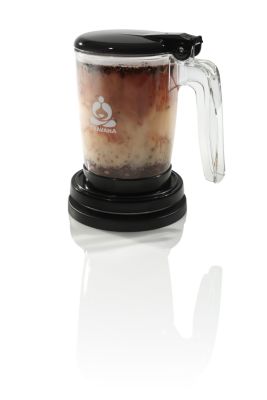 The nouveau looking shop drew us in with some free samples and an extremely friendly staff.  But what turned us into buyers was how our senses were perked at the store.  At the entrance, we were greeted with samples for us to taste.  The smell of their amazing teas and the sight of the precision and care in which they present their product enticed us.  We could hear the way they spoke with passion about their product and company. It was the one store all day that made us       feel better.
After having the wonderful aroma wafting through our noses, we decided to buy Pina Colada , an herbal blend that made us think of an island getaway.  We also bought a canister that we can use to store our tea and a very nifty contraption they call the Perfect Teamaker, which allows you to quickly and easily make a perfect cup of tea.
For the lover of tea or for just an advernture for your senses, you should visit Teavana.